Our affordable car loans get you behind the wheel sooner. Check out our low rates, calculate payments or apply online and start planning your next road trip.
Buy or refinance 
Same low rates on new or used cars
Fast, easy application & approval
Effective Date: May 24, 2019
Product
(model years 2009 - 2019)
APR* as low as
Auto Loan up to 48 months
2.99%
Auto Loan up to 66 months
3.49%
Auto Loan up to 72 months
3.74%
Auto Loan up to 78 months
3.99%
Auto Loan up to 84 months
5.24%
* Read Important Disclosure

*

*Vehicle value is based on MSRP or by a source approved by us. Your APR is based on our internal credit criteria. Listed APRs assume excellent credit, a 0.500% discount for an automated payment method approved by us, a 0.500% discount for a loan-to-value (LTV) that is 115% or less, and a 0.750% discount for a loan amount of $20000 or more. Regardless of available Discounts, 2.99% is the minimum APR offered. Minimum and maximum loan amounts apply. Ask us about other APR and longer term options. Please contact us for specific terms, rates, available discounts, and information about loans originated at dealerships that participate in Credit Union Direct Lending (CUDL).

Payment example based on a $20,000.00 loan: $442.60 at 2.99% APR with a 48 month term; $333.48 at 3.49% APR with a 66 month term; $310.54 at 3.74% APR with a 72 month term; $291.52 at 3.99% APR with a 78 month term; and $284.94 at 5.24% APR with an 84 month term. Your APR may differ based on your loan amount, loan-to-value (LTV), repayment method, and other factors.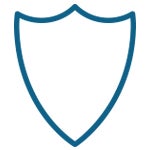 Protect your loan with insurance and asset protection options. Learn More
---
What Our Members Say

"It was hard to get credit anywhere, and I really needed a car to replace the ancient 1966 Plymouth I'd been driving. I was so nervous about going into VACU to ask for a car loan, but it turned out to be a great experience. I got the loan, got a new car and felt empowered to handle my finances. Fast forward a few years, and VACU is still empowering me and helping me make good choices!"

- Lisa, VACU Member