Apple Pay™
Article
Apple Pay makes payments easier and safer at participating merchants. Simply load your VACU credit and debit cards into Wallet®, then make payments in store or in app.
In store, hold your iPhone® 6 or iPhone 6 Plus near the merchant's card reader and use the fingerprint Touch ID™ to authorize the payment. You can also pay with your fingerprint in app on your iPhone 6, iPhone 6 Plus, iPad Air™ 2, iPad mini™ 3.
For more information, please see our Apple Pay FAQs.
Get started
Adding your VACU cards to Apple Pay is quick and easy.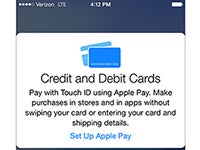 Step 1
Open Wallet on your phone and select 'Add Another Card' in the Credit and Debit Cards section.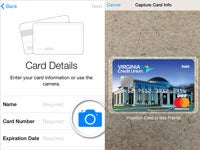 Step 2
Press the camera icon to take a picture of your card to enter your card information, or enter it manually. Then just add your security code on the back to complete.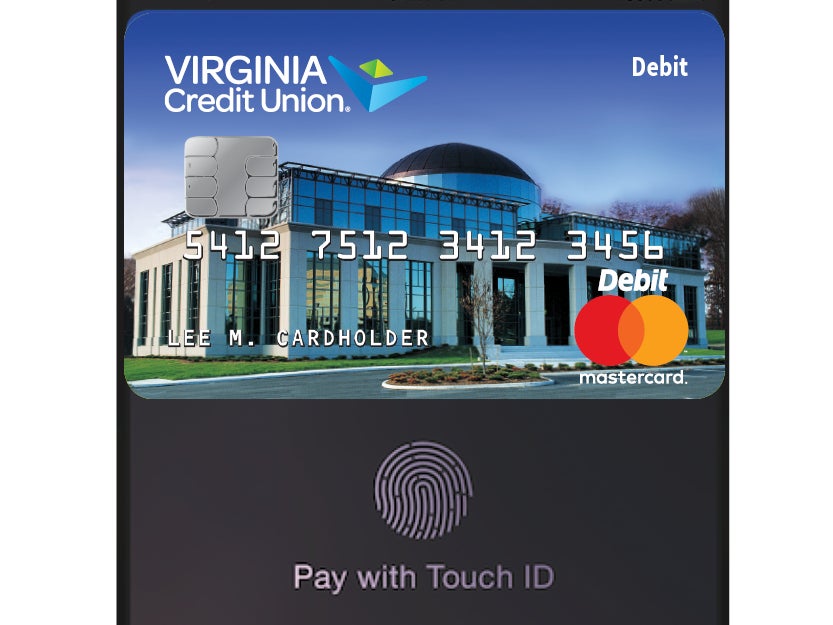 Step 3
Now use your VACU card to complete purchases with Apple Pay.*
*An additional verification step may be required.
View the participating merchants and restaurants on Apple's website.
Security
By using Apple Pay, you get the following reassurance:
Your full card number and identity are never shown to the merchant. When you load your cards, instead of using your actual card number, Apple Pay creates a unique Device Account Number which is assigned and encrypted for when you pay
If your device is stolen or lost, you can use Find My iPhone to disable Apple Pay or clear your phone completely
Your purchase history is stored securely on your device, not on Apple servers
Apple, the Apple logo, iPhone, and iPad are trademarks of Apple Inc., registered in the U.S. and other countries. Apple Pay, Touch ID, iPad Air, and iPad mini are trademarks of Apple Inc.
Popular Resources