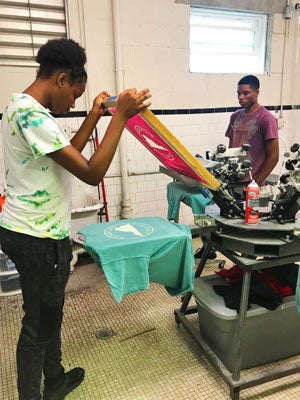 Virginia Credit Union will award $15,000 to a non-profit organization that is helping to empower youth through workforce development.
In its second year, Virginia Credit Union's Youth Advancement Grant will help an established non-profit organization provide job training, leadership development opportunities and financial education to youth in the City of Richmond.
In 2018, Church Hill Activities & Tutoring (CHAT) received funding to support a Work Leadership Institute and three small businesses that CHAT operates in the East End.
"Virginia Credit Union's Youth Advancement Grant was created to help an organization that is making a substantial difference in the lives of underserved students in the city of Richmond," explained Cherry Dale, Financial Education Director for Virginia Credit Union. "We know that youth in the city of Richmond have unique challenges and we want to partner with an organization to help meet these challenges head on."
Organizations may apply for the grant here. Applications for the grant in 2019 are due by March 15.
"Our goals include partnering with selected organizations to help further their mission by providing financial education to the youth they serve," said Dale. We're looking forward to continuing to show our appreciation and support to the many non-profits who do so much hard work to help the youth in our community in the years to come." 
---
A financial cooperative serving more than 278,000 members, Virginia Credit Union provides a variety of affordable banking services, loans, mortgages, and financial education resources. Virginia Credit Union is an equal housing opportunity lender and is federally insured by NCUA.
Media Contact: Glenn Birch | glenn.birch@vacu.org | (804) 560-5664