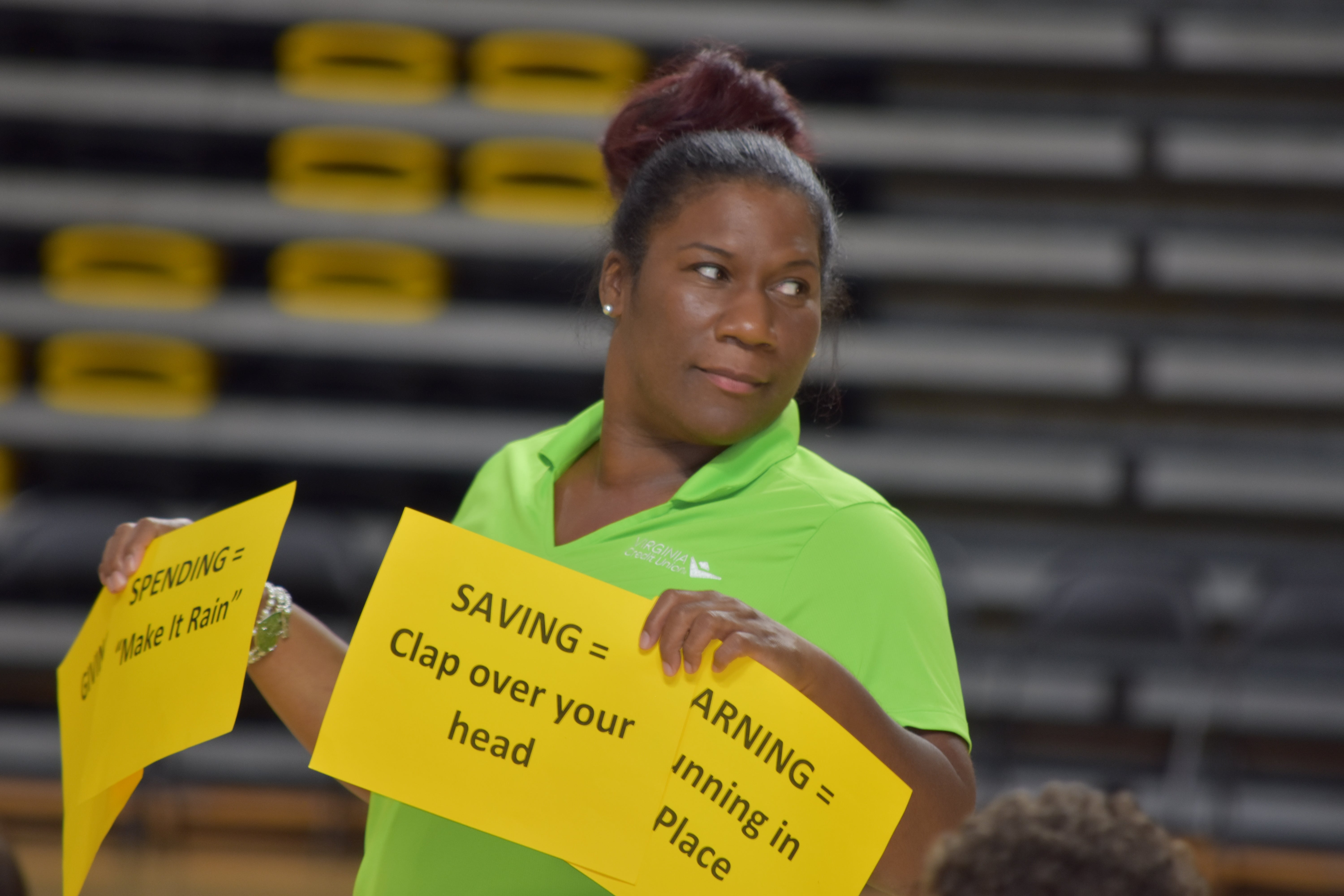 Virginia Credit Union's financial education classes and workshops on budgeting, home buying, eliminating debt and other topics reached 27,113 individuals in 2018, the most ever.
Financial education is a major priority for the credit union, which employs four full-time educators on its staff.
The figure includes young people and adults. Virginia Credit Union reaches members and the public with programs in schools, community centers, public libraries and its own facilities.
Highlights:
In addition to the 27,113 total, more than 1,000 Virginia Credit Union members took advantage of free one-on-one financial coaching through BALANCE, a financial education partner that works confidentially with credit union's members to set up a budget, review their credit report and stay on track.
For the first time this year, Virginia Credit Union began tracking the number of students reached by teachers that use Virginia Credit Union's Smart Start financial education curriculum in their classrooms. More than 2,500 students were reached this way, over and above the 27,113 total.
Virginia Credit Union also continued a partnership with the Petersburg Federal Correction Complex. Virginia Credit Union provided seminars and credit improvement sessions to 1,394 inmates over the course of 2018. One participant said, "Thanks for teaching the class on credit. I was able to dispute some incorrect information and have it removed from my report. I feel better prepared now when I will be transitioning back into society shortly."
Virginia Credit Union began tracking the reach of its financial education programs several years ago after hiring trained educators to lead its efforts. The number of individuals reached has increased year by year. The number reached in 2018 was the most ever, and represents a 10 percent increase over 2017.
"Helping people learn to manage their money and develop greater confidence with financial matters is central to our identity and mission," said Chris Shockley, VACU President and CEO. We see financial health for our members as a core value and we look for ways to include it in every member interaction and every community initiative."
With four full-time financial education professionals on its staff, Virginia Credit Union offers weeklong money camps for teens, adult seminars in budgeting and reducing debt, workshops for teachers, and programs to educate first time homebuyers. Lesson plans designed by VACU Financial Education Director Cherry Dale, a former public school teacher, cover the basics of budgeting, saving, borrowing, reducing debt, and what to know before a making a major purchase, such as a car.
---
A financial cooperative serving more than 278,000 members, Virginia Credit Union provides a variety of affordable banking services, loans, mortgages, and financial education resources. Virginia Credit Union is an equal housing opportunity lender and is federally insured by NCUA.
Media Contact: Glenn Birch | glenn.birch@vacu.org | (804) 560-5664